If I am being completely honest with you all, I'm not the biggest fan of seasonal decor. Don't get me wrong, decorating for Christmas is MY JAM, and I love fall decor! However, decorating for other holidays such as the Fourth of July and Easter, are just not my thing. With that confession out of the way, I wanted to share with you all some of the simple ways I DID decorate for Independence Day this year (which includes this super cute Land of the Free patriotic printable)!
One of the greatest things about having a neutral home is the ability to change out the decor easily without throwing off the entire room. This year I bought these cute little flags at the Target Dollar Spot. The small flags were 3 for $1 and the larger ones were $1 each! It was so simple and easy to pop them in to my existing decor to add just a touch of patriotic flare! Another easy way to change out your decor for the season is swithcing out some of your frames with free printables.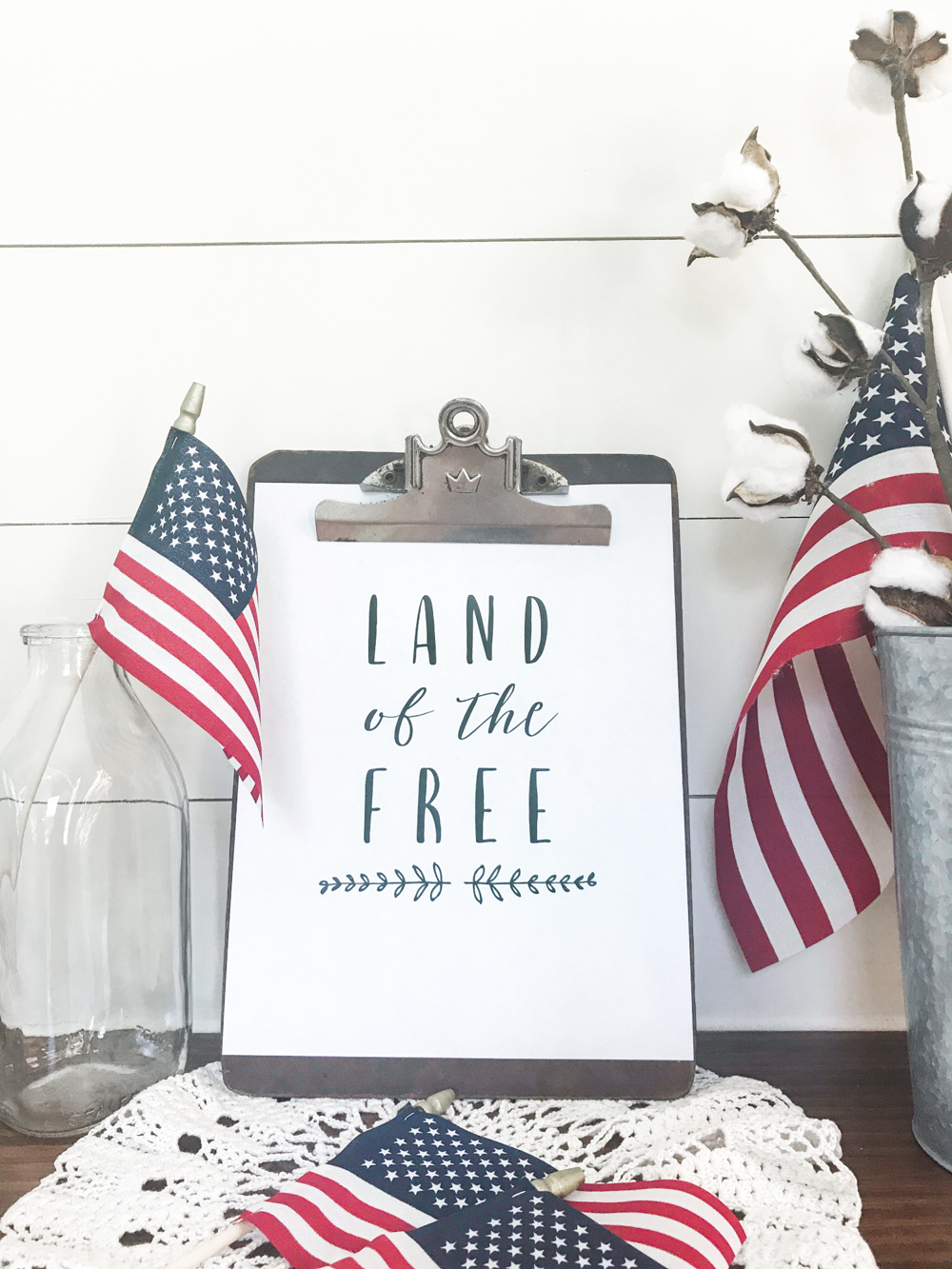 I created this "Land of the Free" printable to share with you all! One of the greatest things about Independence Day is celebrating our freedom here in America. I'm so grateful to be living in the "land of the free" where I do not have to fear persecution, or death because of my belief in Jesus. I so often take for granted that freedom! So this year, as I see these flags around my home, they will remind me to be grateful and to reflect on the sacrifices others have made on my behalf to protect our country and it's freedom.


Loving the Land of the Free patriotic printable? Head on over to The Harper House now to grab your matching "home of the brave" printable!
Looking for more patriotic inspired decor ideas? Check out my Fixer Upper style patriotic tablescape!
Save
Save
Save
Don't miss an update! Sign-up for my newsletter below to get each post sent directly to your inbox!