The One Room Challenge™ is a widely anticipated biannual event every April and October. It is an event where bloggers take the challenge to transform a space in just SIX WEEKS!!

This is my first time doing the challenge and I'm excited, nervous, and ready to get started! My hubby…well let's just say he is on board but doubtful we can complete it in time. But nonetheless, here we go!
The Room
The room we chose for the challenge is our laundry room because well, it's just darn pitiful. It is super small, cramped, and lacks function. Without further ado, here is the space in it's current state…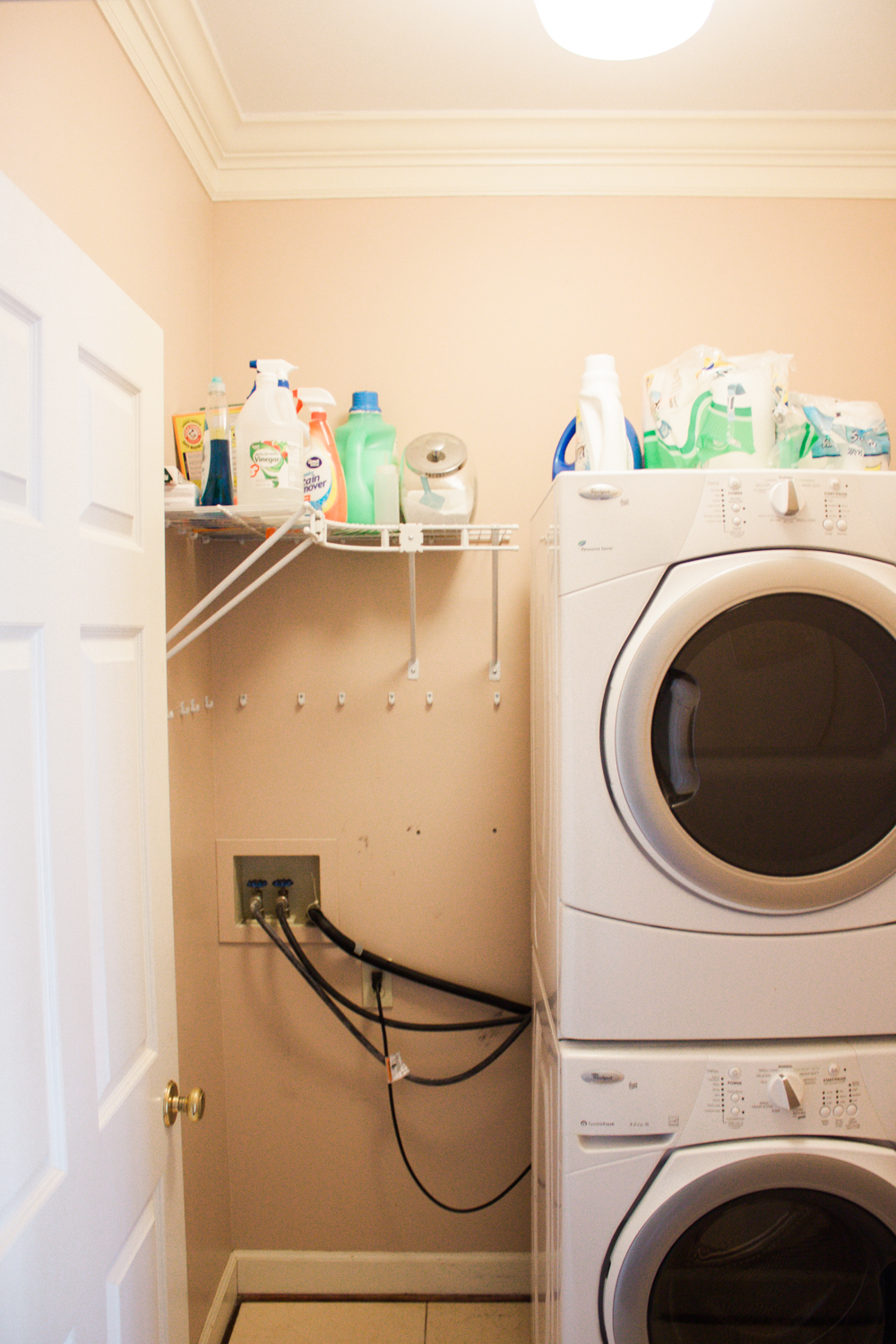 The walls are a terrible mauve color, the shoe molding is brown, and it is majorly lacking storage. Several months ago we got rid of our pedestal bases for our washer and dryer and decided to stack them to try and give ourselves enough room for a utility sink and some cabinets. A couple days ago, after much debating, we decided to forego the sink because there just isn't enough room *sad face*. In a perfect world, I would have this farmhouse sink in my laundry room!
Isn't it dreamy?! But, back to reality.
The Plan
Unstack the washer and dryer
Add a butcher block counter top over W & D
Fix the plumbing issues (such as the random pipes sticking out of the walls that we are assuming are the old water heater lines)
Remove current shelving and add upper cabinets all the way across the back wall
Paint the ceiling, walls, baseboards and trim
Install subway tile backsplash w/ gray grout
The Inspiration
I adore light and airy spaces with lots of varying textures. Texture is one of the best ways to add character to a neutral space!
Source via Dear Lillie Blog
 I immediately fell in love with this laundry room by Dear Lillie for obvious reasons! Those floors, the dark gray cabinets with the butcher block, I mean seriously GORGEOUS!
Source via Monika Hibbs
Another laundry room that is totally drool-worthy is this beauty by Monika Hibbs. I can't get over the floors!!  All contrast-y details like the black sink and light fixtures are perfect, and the natural elements balance it all out. It is so bright and lovely, I'm sure I could ALMOST enjoy doing laundry in that room!
Here is my inspiration board for our laundry room makeover, I am so excited to get started on this project and I cannot wait to share the whole process with you!
Disclosure: This post contains affiliate links, which means I may receive a commission if you click a link and purchase something. Please check out our disclosure policy for more details.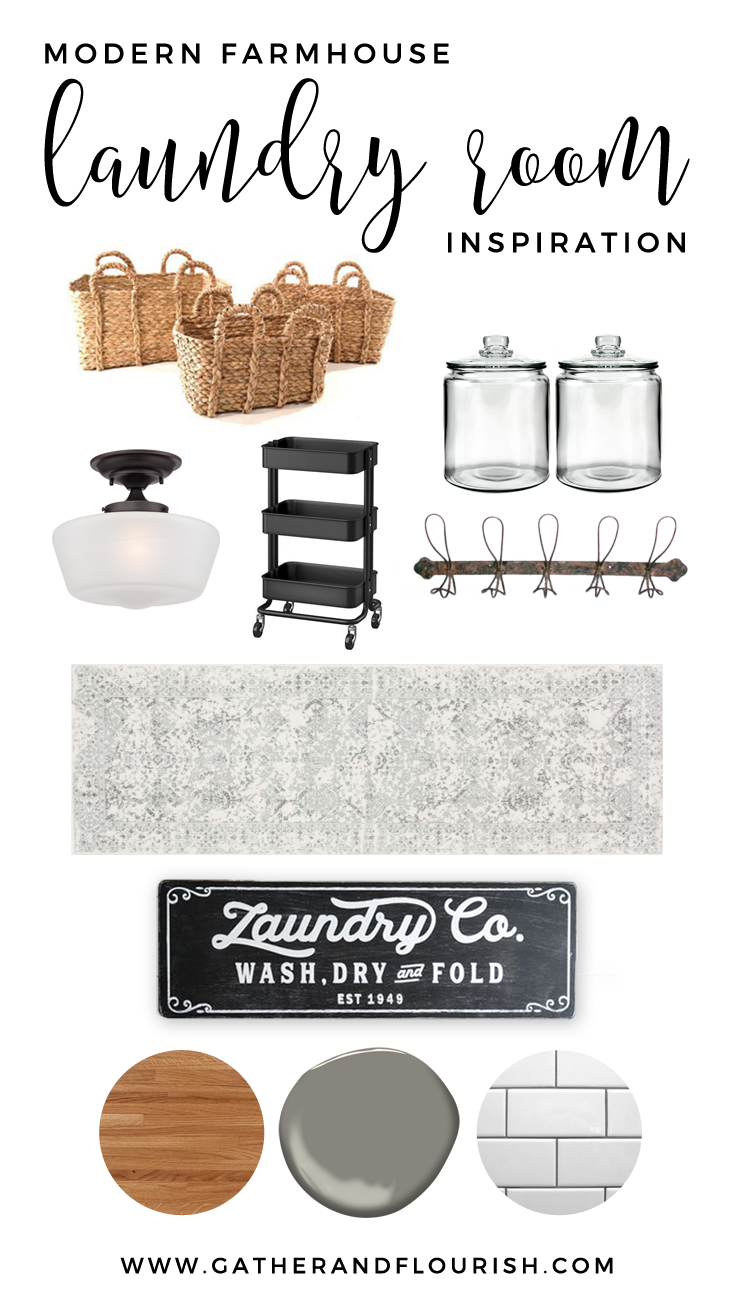 Save
Save
Save
Save
Follow along on Instagram for behind-the-scenes photos and videos!
Save
Save
Save
Save
Save
Save
Save
Save
Save
Save
Save
Save
Save
Save
Save
Save
Don't miss an update! Sign-up for my newsletter below to get each post sent directly to your inbox!