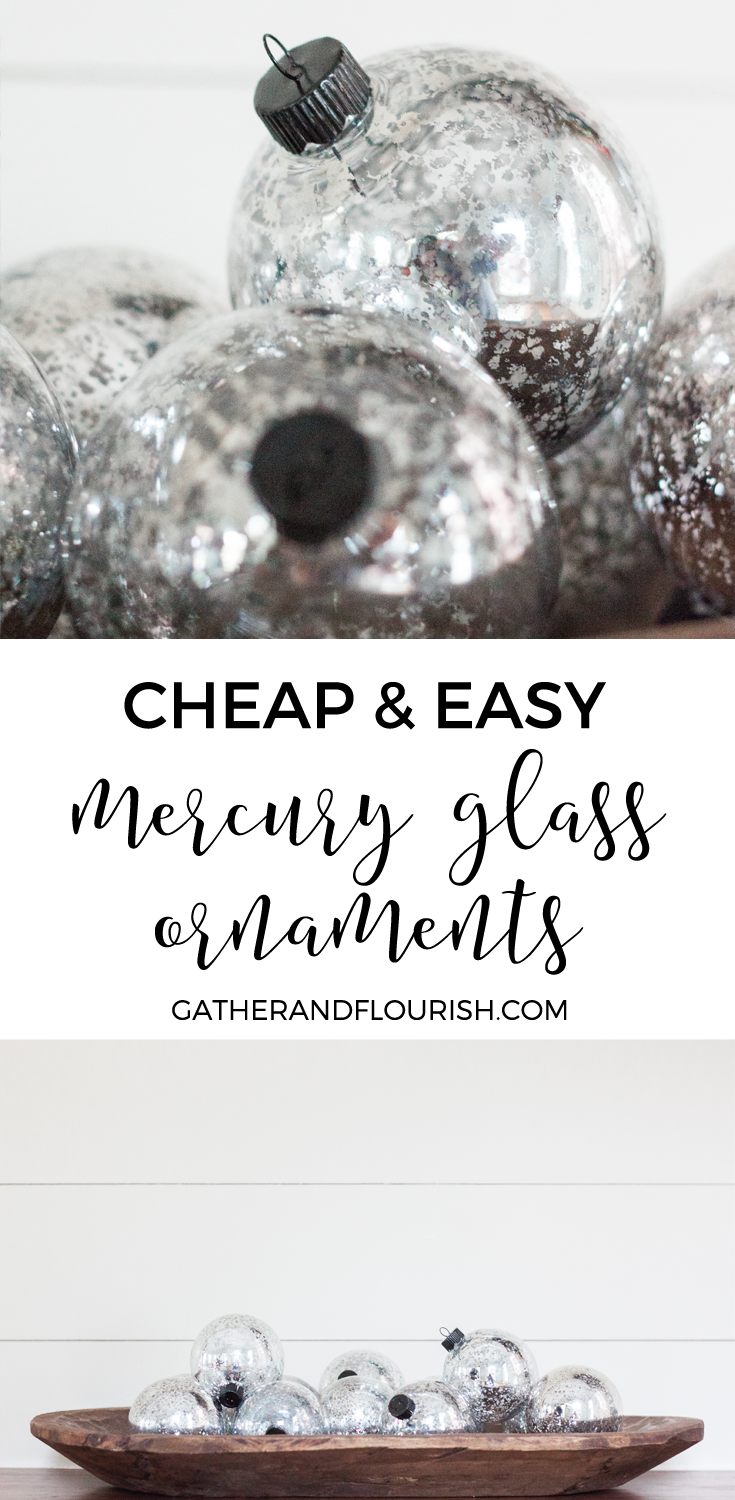 *Originally published on November 15, 2016*
I have been dying to have mercury glass ornaments on my tree for a few years now, but at $34.50 for a set of six ornaments from Pottery Barn I just couldn't justify the cost. I had seen several tutorials for DIY mercury glass ornaments so I set out to Hobby Lobby to get my supplies. While in the Christmas crafts section, I happened upon a box of 4 shatterproof mercury glass ornaments for $7.99 that were on sale for 50% off!!! SOLD!!
I got one dozen mercury glass ornaments that are childproof (also a HUGE plus) for $12! I couldn't believe it! They were right next to the clear plastic ones and were also THE SAME PRICE! These have saved me so much time and money!
Disclosure: This post may contain affiliate links, which means we may receive a commission if you click a link and purchase something. Please check out our disclosure policy for more details.
When I got them home, I decided to paint the tops of them with some Rust-Oleum Oil Rubbed Bronze Spray Paint
. This makes them look a little more like the high-dollar ones from Pottery Barn! I removed the tops, and strung them up on some twine in the backyard. Then, I sprayed them with two light coat. That's it!!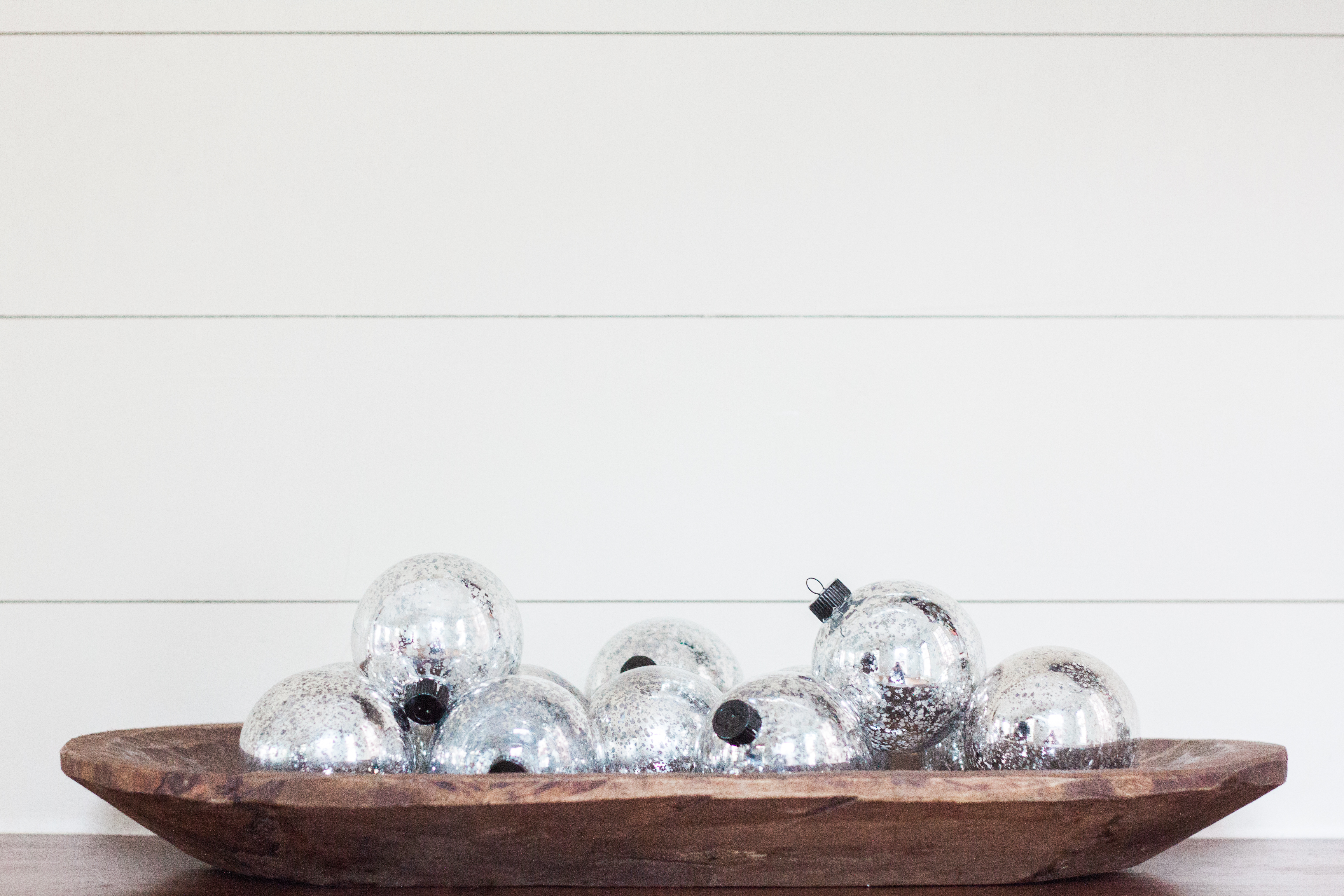 I cannot wait to share what they look like on my tree! Be on the look out for my Christmas Home Tour coming SOON!
Have you put up your Christmas decor already, or are you waiting until after Thanksgiving?
Save
Save
Save
Save
Save
Save
Save
Save
Save
Save
Don't miss an update! Sign-up for my newsletter below to get each post sent directly to your inbox!