It's the second week of the One Room Challenge™! If you missed my post from last week, I am transforming my boys' shared bedroom in just six weeks! For my week one post, I shared my Vintage Modern Boys Bedroom Inspiration with you. Today, I am sharing some Vintage Modern Boys Bedding Inspiration as well as some pictures of the bedding I chose for my boys' room!
Vintage Modern Boys Bedding Inspiration
Disclosure: This post may contain affiliate links, which means we may receive a commission if you click a link and purchase something. Please check out our disclosure policy for more details.
Option 1:
As you might have already guessed from my sneak peek above, this is the option I chose to go with. You cannot go wrong with Rugby Striped Bedding in a boy's room! It's such a classic look. I paired the comforter with some navy and white ticking stripe sheets (similar), and a waffle weave blanket in charcoal. The waffle weave blanket adds some nice texture to the bedding and also provides some additional warmth during the colder months. To complete the look, I added my DIY No Sew Grain Sack Pillows! If you aren't up for a DIY, here are some cheap grain sack pillows at Hobby Lobby for under $15.
Option 2:
For this option, I chose the every popular IKEA Nyponros Duvet Cover in gray, and paired it with a mudcloth-inspired pillow and sweater knit blanket. I decided to go with a rusty orange for the pillow to bring in just a small pop of color. I'm not going to lie, I am so drawn to this color right now! It gives me all the fall feels! To finish off this look I picked a knit throw blanket in a heathered cream/gray for some addtional texture.
Option 3:
My final bedding look is a White Linen Duvet Cover also from IKEA.  I love the look and feel of linen! I paired it with a black and white buffalo plaid throw pillow and an olive green military style wool blanket. Olive green is such a perfect earthy color for a boy's room.  I love the masculine feel it adds to the bedding! Buffalo plaid is being used everywhere in home decor it seems, but I think it especially works well in an outdoorsy themed boys room. I love anything black and white, so these pillows had me at hello!
Sneak Peek of the Boys Bedding
Here is a sneak peek of my boys' bedding! To say I love it would be an understatement. Just a simple change in bedding can make such a huge impact in a space! I cannot wait to see what the room looks like when everything comes together. Next week, I will be sharing a fun project tutorial with you and maybe another sneak peek of the room's progress!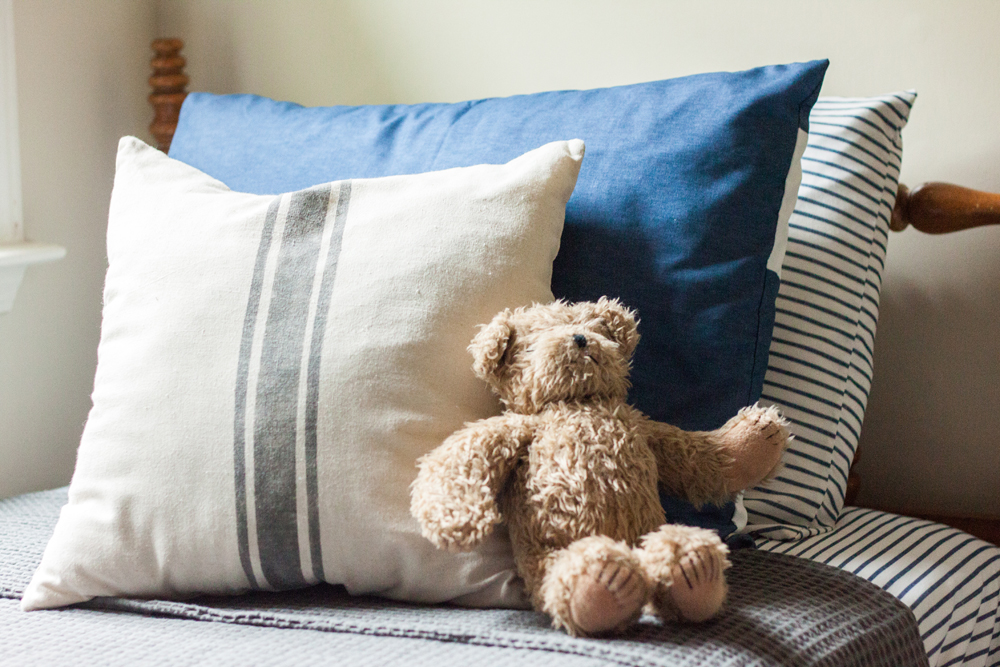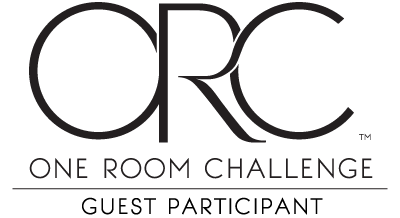 Don't miss an update! Sign-up for my newsletter below to get each post sent directly to your inbox!