It's officially fall, and even though it's still in the 90s here in Alabama, I'm dreaming of sweater weather, boots and pumpkin spice lattes! I don't often wear accessories, but when I do, I want those pieces to be something truly unique! Today I'm sharing my must-have accessory, a wooden watch, and how to style it!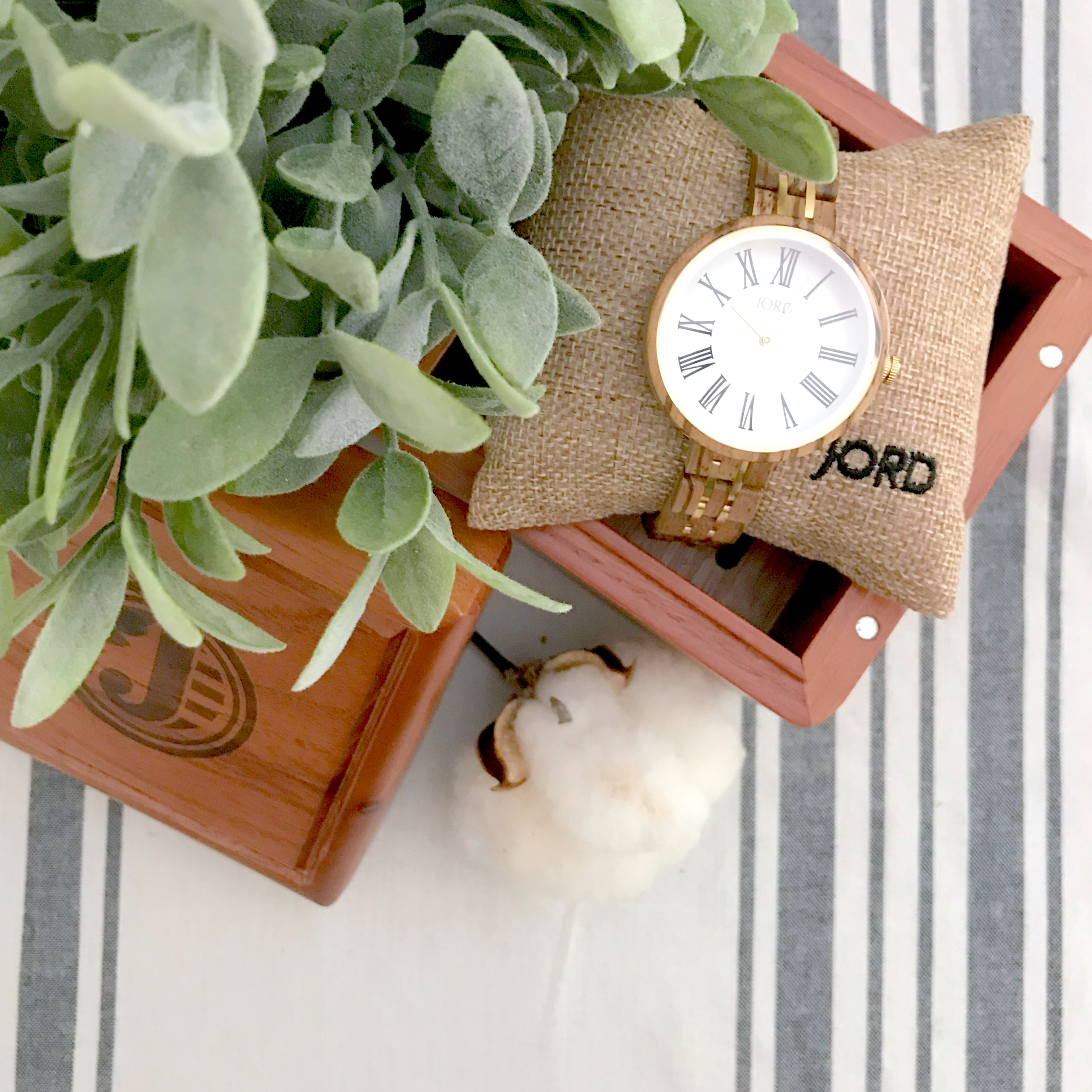 Disclosure: I was not financially compensated for this post. I have been given this wood watch by JORD in exchange for a product review.  Although the product was a gift, all opinions in this review are my own and I was in no way influenced by the company. This post may contain affiliate links, which means we may receive a commission if you click a link and purchase something. Please check out our disclosure policy for more details.
I love using simple and unique pieces in my home decor and fashion, so when I discovered JORD's unique wood watches, I instantly fell in love! They are the perfect statement piece, especially for fall! JORD has so many beautiful watches to choose from you really cannot go wrong. I opted for the Cassia-Zebra & Ivory because it reminds me of our farmhouse clock with it's roman numeral concave dial and beautiful Zebrawood grain. I love that a wooden watch can be dressed up or down. Whether you are wearing a casual outfit for a day of mom duty, or you're heading to the office, they effortlessly work with each outfit.
I put together some outfits for fall to show you how easy it is to style any outfit for your wooden watch!
How to Style Your Wooden Watch
This is definitely going to be my go-to outfit this fall (including the cute baby in the ring sling, HA!). I love that my sling gives me the ability to be hands-free while keeping up with my other boys! For this outfit, I paired a comfy flannel shirt with black skinny jeans (could also wear black jeggings), and some cute fall booties.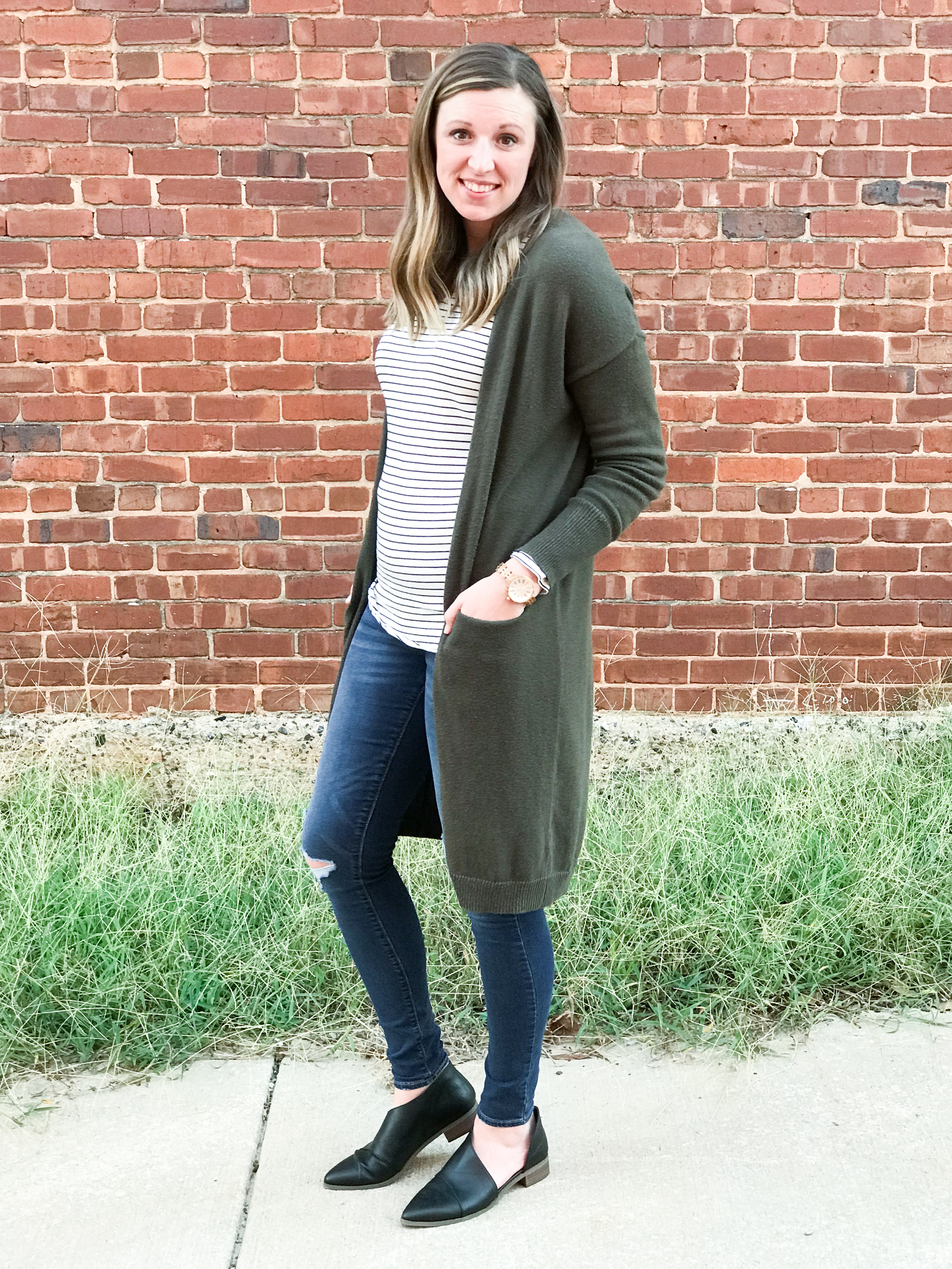 Cardigans are another must-have when it comes to fall outfits! You can wear them with just about everything! For this outfit, I layered an olive green open-front cardigan over a striped shirt, and I paired it with some distressed jeggings and cut out black flats.

As I mentioned earlier, fall weather here in the south is still fairly warm, so I picked this cute short-sleeved button down dress for my final fall look! These taupe cut out flats pair nicely with the dress. You can also layer a cardigan over it for cooler weather. I love the way the wooden watch and the buttons really compliment each other!

I'm excited to be giving away a $100 gift card to be used towards your watch of choice! The giveaway will end on October 14th, 2018 and the lucky winner will be notified shortly after!
*Some Photos by McCravy Studios
Wooden Wrist Watch


Don't miss an update! Sign-up for my newsletter below to get each post sent directly to your inbox!