I have been dying to buy new lamps for my bedroom for a while now, and I have been wanting these lamps from Target.
But at $34 a piece I knew I could do better! I came across a tutorial by Crystal, over at The Weathered Fox, where she took some brass thrift store candlesticks and gave them a washed wood finish! As soon as I saw it, I just knew I could use this to makeover some of my existing lamps.
Here is what my lamps looked like before I transformed them.
Disclosure: This post may contain affiliate links, which means we may receive a commission if you click a link and purchase something. Please check out our disclosure policy for more details.
Bright green, shiny, not coastal or farmhouse. They just had to go!
Here is what I used:
–FolkArt Home Decor Antiquing Wax
-Blue Painter's Tape
-Plastic Grocery Bag


The first thing I did was tape over the light socket with painter's tape, then I gathered the cord up and stuffed it into the grocery bag. I tied off the ends then, for good measure, I taped it off with painter's tape.
Next I sprayed a couple light coats of the white spray paint on the lamp until I had full coverage, then I let it dry for a full 24 hours.
Next I added the antique wax. I lightly brushed it on with one of my chip brushes. This is what it looked like after I finished the antique wax.
At this point I could have been done, but I really wanted to tone down the orange-y brown finish. So I waited another 24 hours, then I lightly brushed on the white wax. I used paper towel to gently rub some away if I got too much in one spot. This is what really took it up a notch for me, and got the finish much closer to the Target lamp look that I was going for!! Yay! Here are the results!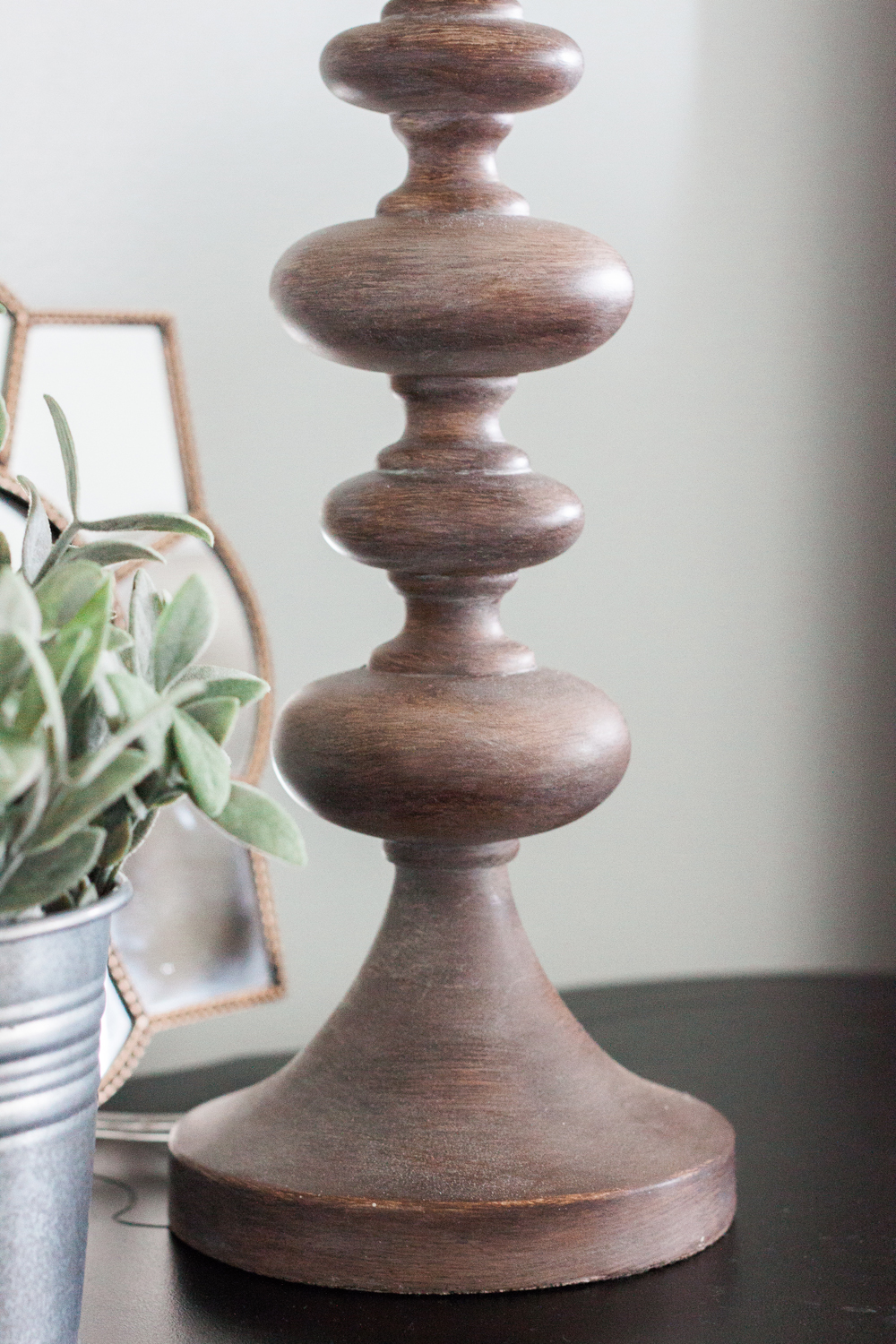 What do you think? Do you think it makes a pretty good knock-off?
If you decide to redo something using this technique I would love to see what you did!
Save
Save
Save
Save
Save
Save
Save
Save
Save
Save
Save
Save
Save
Save
Save
Save
Save
Save
Save
Save
Save
Save
Save
Save
Save
Save
Save