This post was sponsored by ThirdLove and contains affiliate links, purchasing through them helps to support this blog. All thoughts and opinions are my own. Please see my full disclosure policy for more details.

It seems when you start a nursing you get an overwhelming amount of advice on what to do, what not to do, how to get a good latch, etc. but what nobody told me about nursing was what happens to your boobs when you stop nursing! Hello!! Can you say deflated saggy remains of what used to be your boobs! Am I right?! On top of that, it's extremely hard to find a good fitting bra now that your girls are a bit less…(ahem!) voluptuous. Today I am partnering with ThirdLove to share my experience with their amazing bras that help you get the perfect fit for every stage of motherhood!
Getting The Right Fit
I hate shopping for bras! As a mother of two little boys, it's hard to find the time to go to the store, and then there is the awkwardness of getting measured and trying on 10-20 bras before finding one that is  just "okay". ThirdLove makes bra shopping so easy with their Fit Finder! The Fit Finder uses simple questions about the fit of your current bra and the shape of your breasts (ThirdLove refers to those post-nursing boobs I described earlier as "relaxed";)) to help you calculate the perfect size and style of bra that's right for you!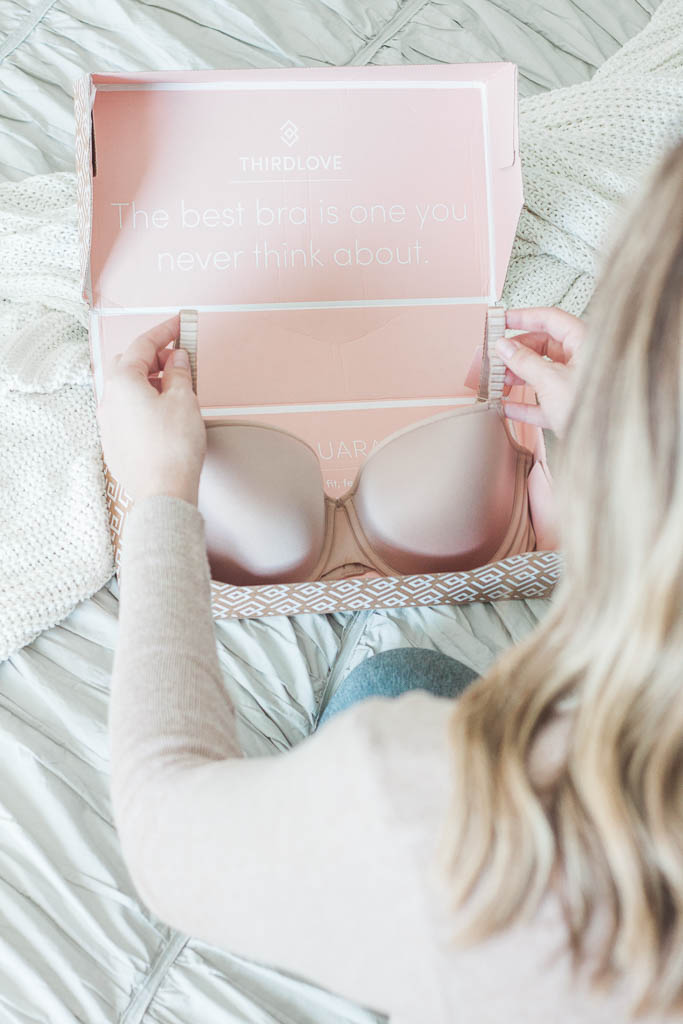 To help get a better fit for all sizes, ThirdLove created half-cup sizes! This was perfect for me! While shopping for bras recently, I was struggling to get a good fit because I fell somewhere in between two cup sizes. The one cup size was too small, but the larger cup size was gaping! So imagine my excitement when I found out that ThirdLove had exactly what I needed, a half-size! I was so excited to try it on when it arrived, and just as I hoped, it fit perfectly! If I was unhappy with the fit (no worries!), they have a 100% fit guarantee so I can return or exchange it for free within 30 days!
Choosing Your Style
I chose to go with ThirdLove's 24/7 Classic T-Shirt Bra. A nude t-shirt bra is a must-have! I love that it has no extra padding, and it's comfortable enough for everyday wear but still provides the support I need. I picked the nude (naked-2) color so I can wear it with absolutely everything! If you want a bra with a little extra something check-out ThirdLove's Lace T-Shirt Bra or their NEW 24/7 Seamless Stripe T-Shirt Bra! Also, if you are currently nursing or expecting take a look at their recently added nursing bras: the 24/7 Classic Nursing Bra and 24/7 Classic Wireless Nursing Bra!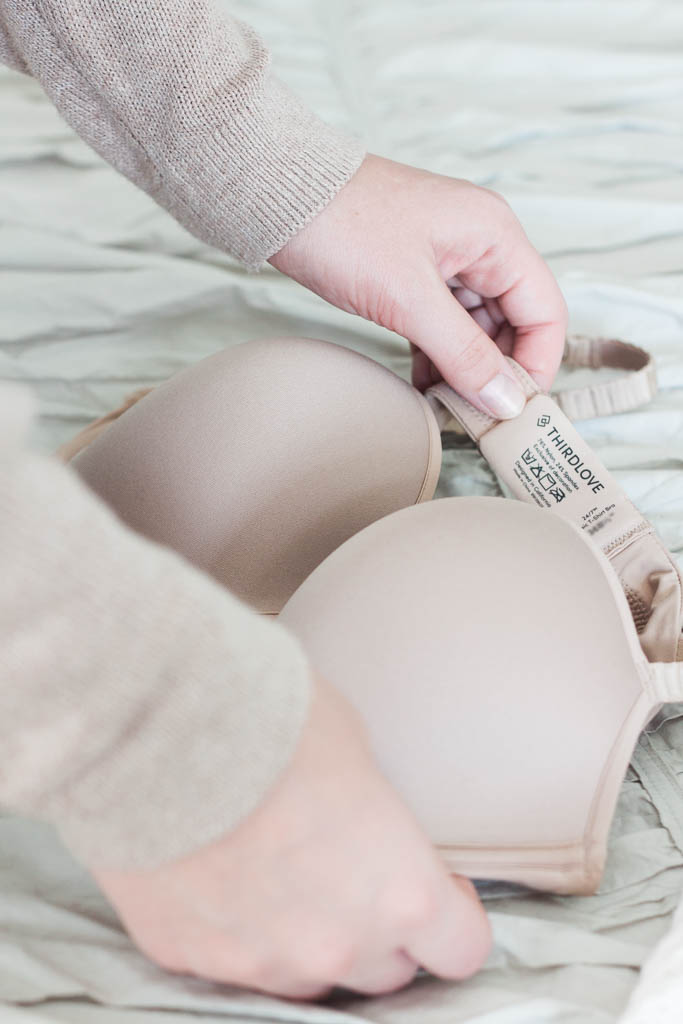 Trying Before Buying
Buying a bra online can be rather intimidating, I get it! ThirdLove gets it too! That is why they offer Try Before You Buy! You can try a bra for FREE for 30 days before you decide to keep it. All you pay is a small shipping fee! Having a well fitting bra is SO worth it, momma, so go ahead and treat yourself! Stopping wearing those bras that don't fit you anymore, and get yourself something that fits you in this stage of motherhood!
A huge thank you to ThirdLove for sponsoring today's post!
Do you have a baby or toddler? Are you expecting? Check out my Fall Must-Haves from Carter's! 
Don't miss an update! Sign-up for my newsletter below to get each post sent directly to your inbox!
Save
Save
Save
Save